Main Content Starts Here, tab to start navigating
Fresh Catch Daily
Highest quality seafood from Cape Cod waters
Slide 1 of 42
Slide 2 of 42
Slide 3 of 42
Slide 4 of 42
Slide 5 of 42
Slide 6 of 42
Slide 7 of 42
Slide 8 of 42
Slide 9 of 42
Slide 10 of 42
Slide 11 of 42
Slide 12 of 42
Slide 13 of 42
Slide 14 of 42
Slide 15 of 42
Slide 16 of 42
Slide 17 of 42
Slide 18 of 42
Slide 19 of 42
Slide 20 of 42
Slide 21 of 42
Slide 22 of 42
Slide 23 of 42
Slide 24 of 42
Slide 25 of 42
Slide 26 of 42
Slide 27 of 42
Slide 28 of 42
Slide 29 of 42
Slide 30 of 42
Slide 31 of 42
Slide 32 of 42
Slide 33 of 42
Slide 34 of 42
Slide 35 of 42
Slide 36 of 42
Slide 37 of 42
Slide 38 of 42
Slide 39 of 42
Slide 40 of 42
Slide 41 of 42
Slide 42 of 42
MAC'S SEAFOOD COMES TO CHATHAM
Market fresh fish. Wellfleet oysters at the raw bar. A classic yet creative menu with delicious food for every taste. Daily specials and amazing gluten free fried food. A great selection of beer and wine. Served fast with a smile. Relax in our beautiful new space and enjoy a perfect Cape Cod dining experience at Mac's Chatham Fish and Lobster.
VISIT OUR NEW SEAFOOD MARKET NEXT DOOR
Mac's Chatham Fish & Lobster is a Cape Cod landmark, providing our community with an incredible selection of the highest quality fresh, local seafood and house made specialties. We also have a second location at Ring Bros. Marketplace in South Dennis.
Both Chatham Fish & Lobster market locations are open year round.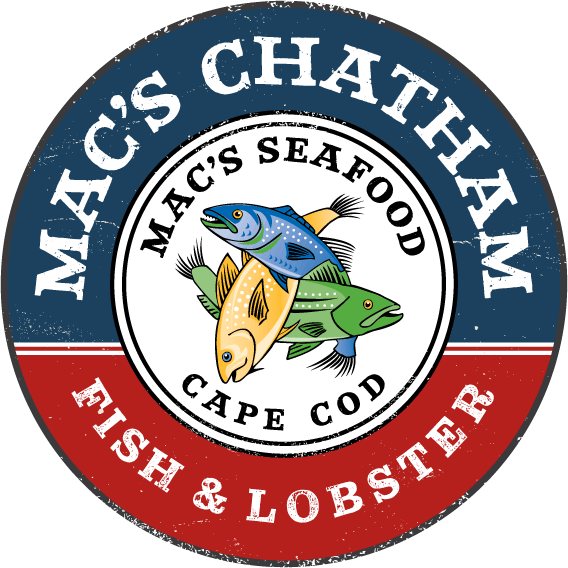 About Us
Mac's Chatham Fish and Lobster is the story of two Cape Cod landmarks - Mac's Seafood and Chatham Fish & Lobster - coming together with a shared commitment to the community: Provide the freshest local and sustainably sourced seafood, outstanding service and really great food.
We remodeled the restaurant and reopened in May 2019 with a new menu featuring market fresh fish, seasonal coastal cuisine, an amazing raw bar and best of all,
GLUTEN FREE FRIED FOOD.
Service is casual and quick, and you can eat in or take out. Order at the counter and enjoy your lunch or dinner in our beautiful open dining room or at a picnic tables outside. We can also pack up your order so you can take it home or to the beach.
There is an extensive selection of beer and wine to accompany your meal. Ask about our rotating beers on tap.
We are so grateful for your awesome reviews!
"Freshest seafood on the east coast. Great selection and gluten free! Amazing staff! The place has gone from good to tip top the best. Great atmosphere, impeccably clean, awesome friendly staff, freshest seafood, good portions and a raw bar! Nuff said... Worth the trip from anywhere. "
"Best seafood I've had. Prices are decent and service was fast and on point. Highly recommend."
"Service was great and they provided me confidence in my GF needs. Food was phenomenal, I loved it and look forward to returning to try other plates."
"Folks, the food was amazing! We had the seafood platter and chicken salad and it happily fed us. The seafood platter is huge! Everything was fresh, non-greasy, and simply hit the spot!"
"Hands down the best seafood on the east coast. Newly remodeled and taking on a different spin this little gem and has gone from great to phenomenal."
Please stop by the original Chatham Fish & Lobster Seafood Market next door to find an incredible selection of fresh seafood and house made specialties.
We also have a second Chatham Fish & Lobster Seafood Market location in Dennis inside Ring Bros. Marketplace.
Work With Us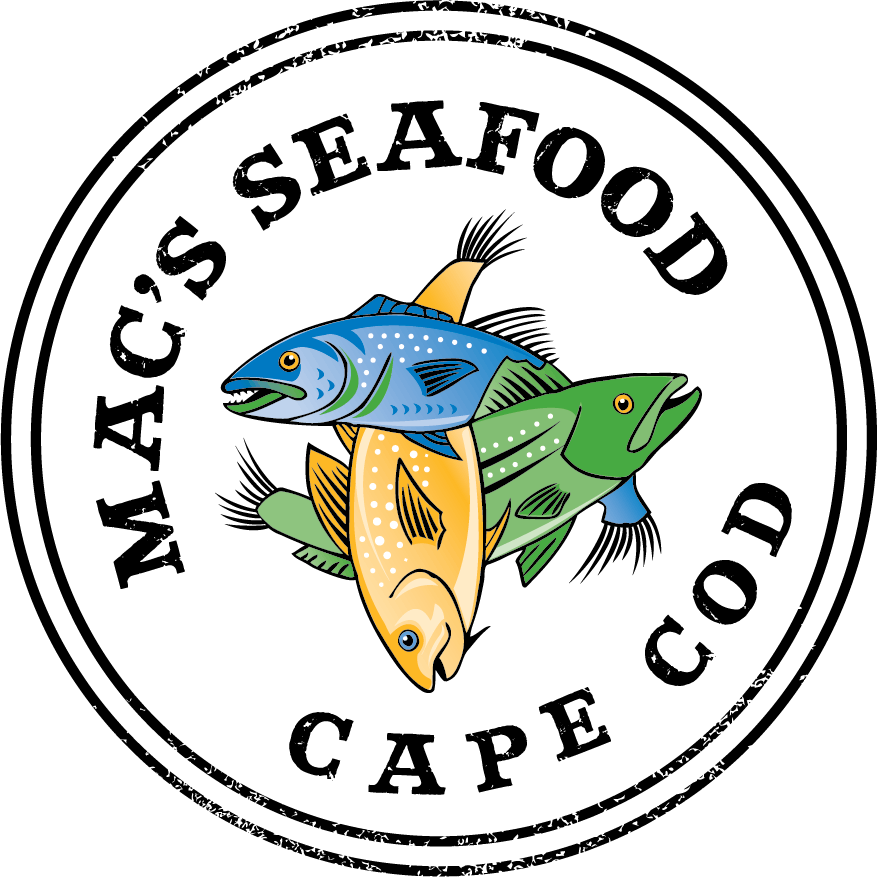 We'd love to have you join the Mac's Seafood team!
Mac's Seafood is hiring for all of our locations in Chatham, Wellfleet, Eastham, Dennis and Provincetown for SUMMER 2023, plus year-round positions in many of our locations.
APPLY NOW for a job at Mac's Seafood.
We're looking for
Line cooks, kitchen prep workers, hosts, servers, bussers, barbacks, bartenders, ice cream and counter servers for our restaurants

Retail staff for our seafood markets

Seafood packers, fish cutters and drivers for our wholesale divisions
Feel free to send in your resume even if you don't see the position you're looking for listed.
We're also accepting applications from H2B workers & J1 students.
Slide 1 of 12
Slide 2 of 12
Slide 3 of 12
Slide 4 of 12
Slide 5 of 12
Slide 6 of 12
Slide 7 of 12
Slide 8 of 12
Slide 9 of 12
Slide 10 of 12
Slide 11 of 12
Slide 12 of 12
Contact Us!
Have a question? Please reach out and we'll get back to you as soon as possible.
CLICK HERE if you'd like to order a Mac's Seafood Gift Card.
You can also reach us by phone at 508-945-1173. Looking forward to hearing from you.